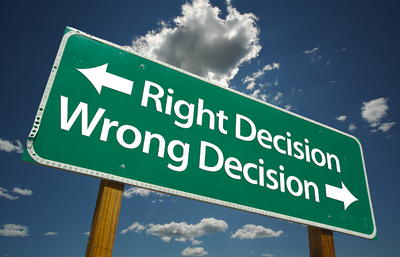 As we get ready for 2014 it's time for a quick review of the Decision Making & Decision Support tools available to us. I found 6 tools, each of which competes for a different segment of the decision making software space. Let's check them out:
MakeItRational
---
First off is MakeItRational (http://makeitrational.com/). I'm going to give them plus 3 points for simply having a great company name.
If you are making some serious decisions MakeItRational has a lot going for it. It is a robust solution with the basics delivered in a solid, if somewhat dated interface.
The tutorial slides are easy to find on their site and give a good overview of what capabilities the software has. Radar charts, pairwise comparison, hierarchical criteria weighting is all included.
I particular approve of their pairwise comparison interface. This was a standout in the products I used for its clarity.
Kudos to them for having a clear pricing page. I find hiding the pricing behind a "Call for a quote" to be a really 90's mentality in software.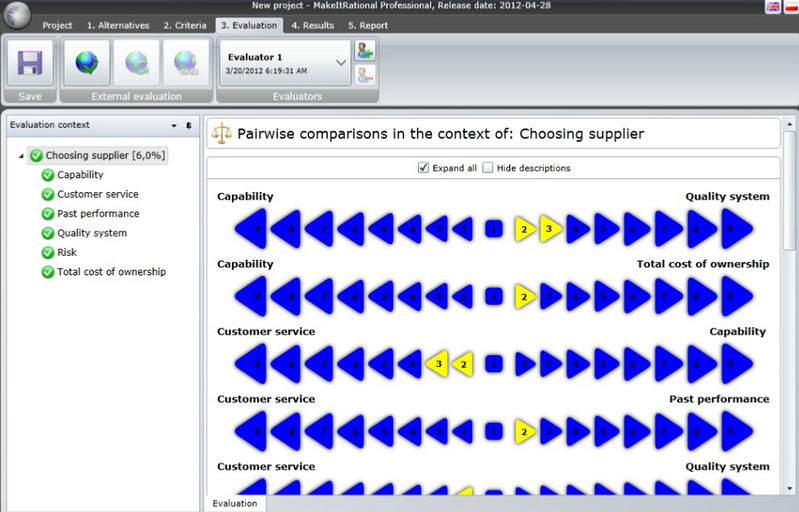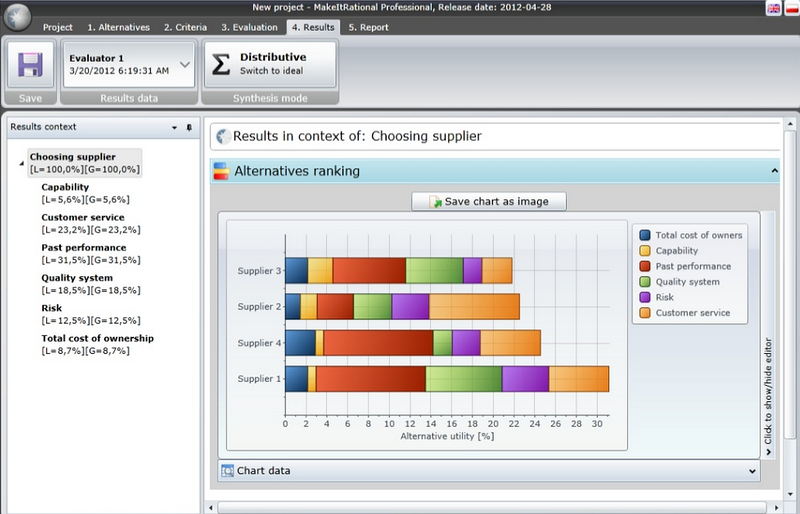 TransparentChoice
---
TransparentChoice (http://www.transparentchoice.com) is a simpler product which seems like it's still getting its sea legs.
Overall the design is very nice, and it takes a friendly "hand-holding" approach to filling in the required information. When this falls down however it can be quite confusing. I found myself fumbling between red alerts quite a bit.
The most interesting feature is a real-time "consistency check" which helps verify your pairwise comparisons.
As far as I can tell, there is no paid version of the product yet, so it looks like it's in the development stages. Once the kinks are worked out, this could be an interesting, lightweight alternative to some of the larger more expensive tools.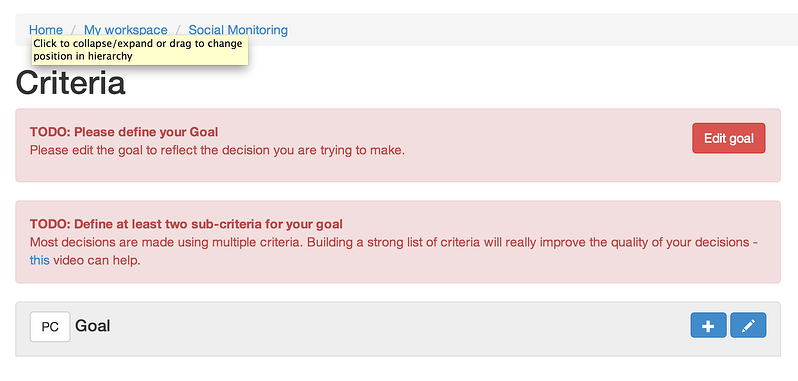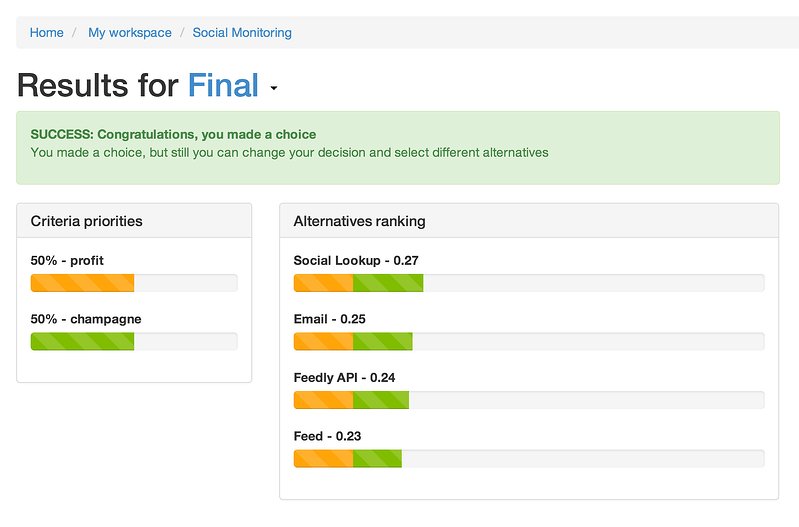 Decision Buddy
---
Decision Buddy (http://www.decisionbuddyapp.com/) is another really lightweight tool. So light it's only currently available for iPhone and Android mobile devices.
That said, at this time it looked too simple to be particularly useful for business. All users need to be on the same phone and the is no reporting or analysis to speak of. It is free if you want to do a pairwise analysis of where to get pizza though!
SuperDecisions
---
SuperDecisions (http://www.superdecisions.com/) is a relic from another age. I'll save you the trouble of downloading this monolith of a 40MB application. To its credit it does have some very advanced functionality, but unless you're sure you need it I would start with an easier tool.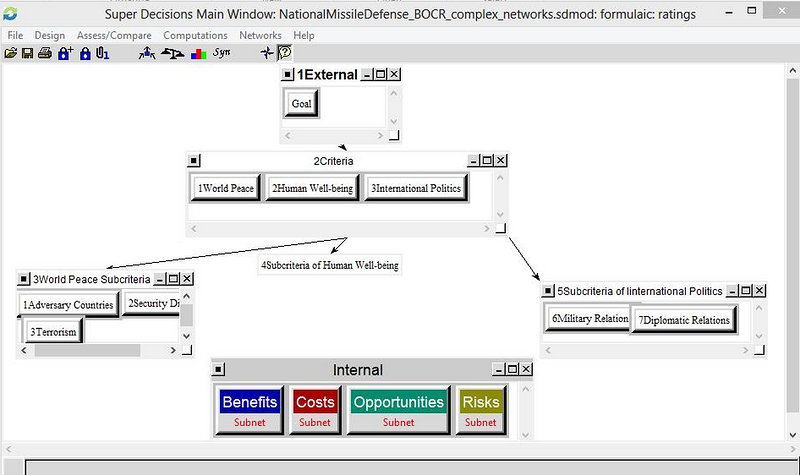 D-Sight
---
D-Sight (http://www.d-sight.com/) seems to be the 500lb gorilla in this space. It
has Web & Desktop versions and seems really full featured.
The demo is the slickest of all the products listed here and the free trial pre-populates sample data for you which makes understanding this software's capabilities a breeze.
I was also very impressed by the "Live Chat" help. That's a great feature and a real commitment to making you successful with the tool.
Interface wise, the web version is serviceable and clear. Some things do require more clicks than they should, but overall the flow is clear. There were interfaces for uploading csv's, which is a nice touch for alternative workflows.
Report wise, D-Sight was easily the leader of the products reviewed. High quality interactive graphs make drilling into date easily. The stability analysis reports are just over the top. If you need it, this is some very full featured software.
Overall I'm pretty sure no one ever got fired for choosing D-Sight :)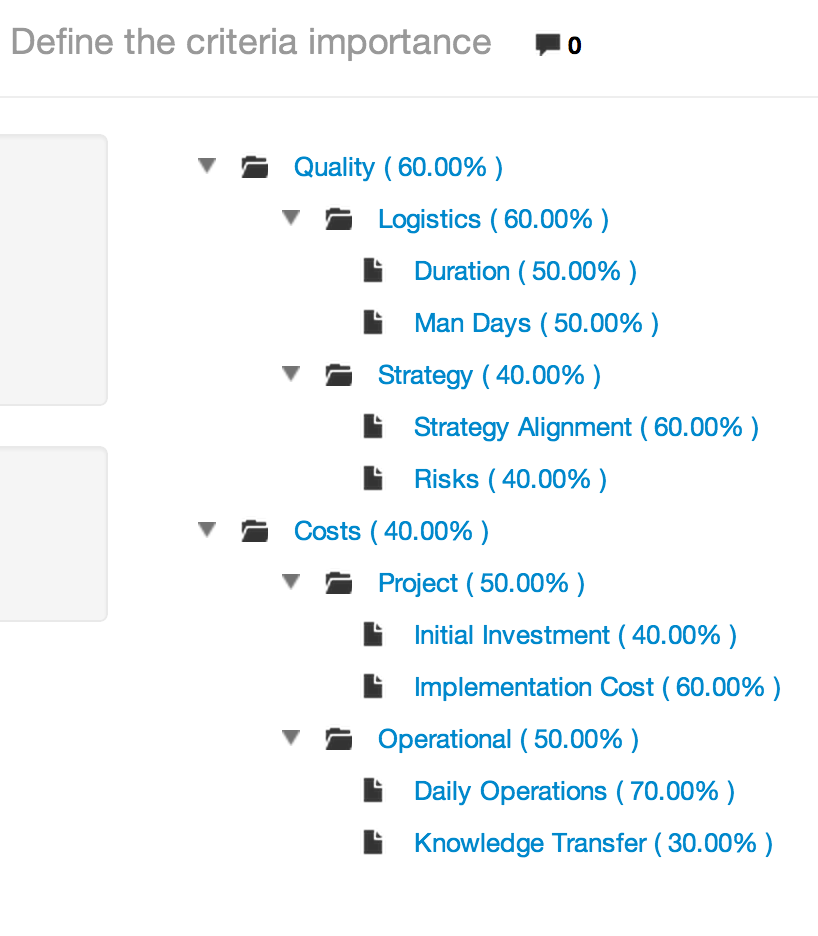 ForceRank
---
ForceRank (http://forcerank.it) takes a different approach than most of these decision support tools. For the decision nerds out there, It is based on Nominal Group Technique instead of Analytics Hierarchy Process. The essential difference between the two is that AHP allows each 'alternative' to be evaluated on a number of different criteria (and each criteria can then be weighted in importance) whereas NGT is a much simpler technique that focuses on ranking alternatives directly against each other.
I'll leave off the analysis portion of this review because, as you may have guessed, this writer is not exactly impartial when it comes to the utility of ForceRank for decision making. Suffice to say that as we enter 2014 there are a number of good options for helping your team make better decisions. To read more about ForceRank.it read Introducing ForceRank.
Happy Decisions!