The only problem with Trello is...
Trello is one of my favorite tools on the web. So many other collaboration tools turn the very act of putting together a TODO list into something that feels like filling out your TPS Reports, but Trello feels so lightweight that is is often "just-enough-process" for even a large product development team.
The only problem is that it's so easy to add items that it's easy to end up with a "Backlog" list that goes from 5, to 10, to 25 items and eventually it turns into a total junk drawer.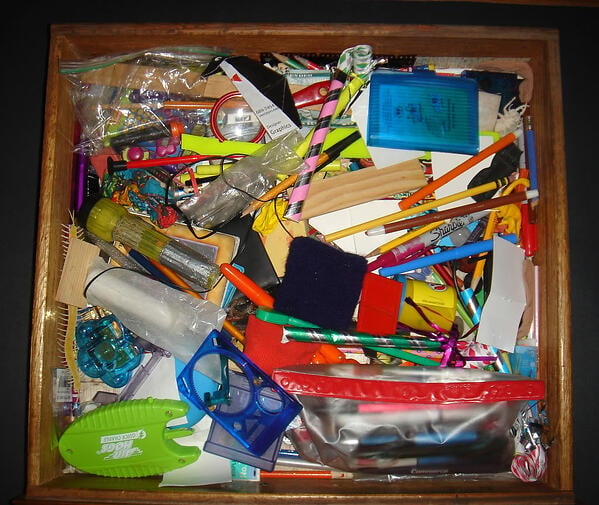 One solution is to nuke the list from orbit, but that can be overkill and it's sure scary to nuke a list with that includes cryptic cards like "fix issue with missing data" or "fix security". Still, something needs to be done to separate the wheat from the chaff. What we need is a really quick way for people on the team to share their opinions about which cards are most important.
New Trello API Integration
I'm super pumped to show you ForceRank's new Trello import. With one quick click you can turn a big list of cards into a rankable list, upon which the team can quickly vote. Once that's complete, BOOM! You've got the wheat on one side and the chaff down at the bottom. Let's check it out in action!
Step 1: Find a List You'd Like to Prioritize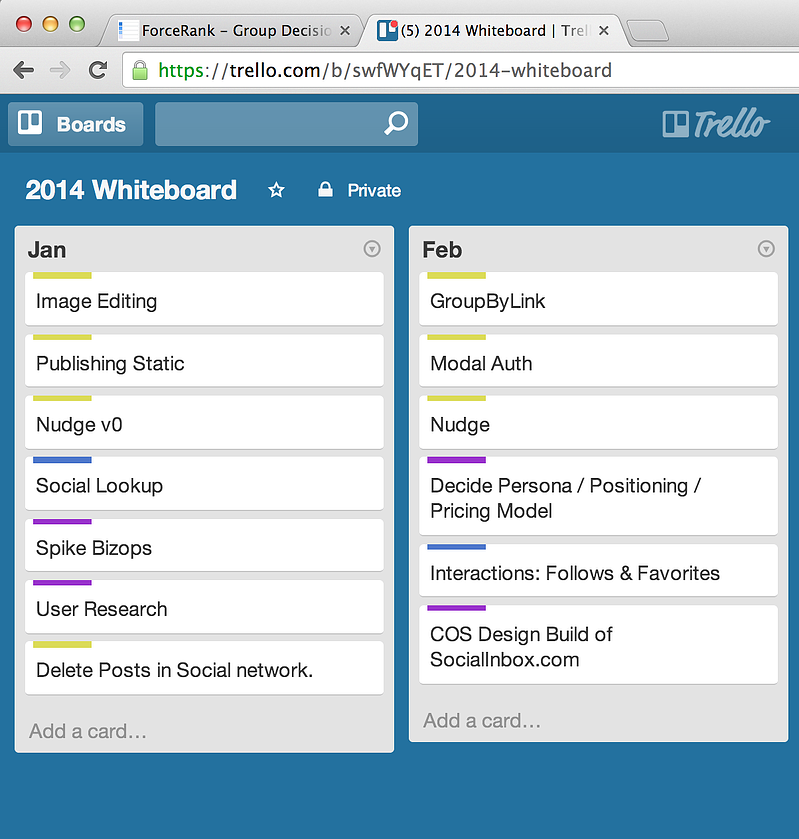 Step 2: Create a New Question in ForceRank
A free account will work just fine. Then you just click "Import from Trello".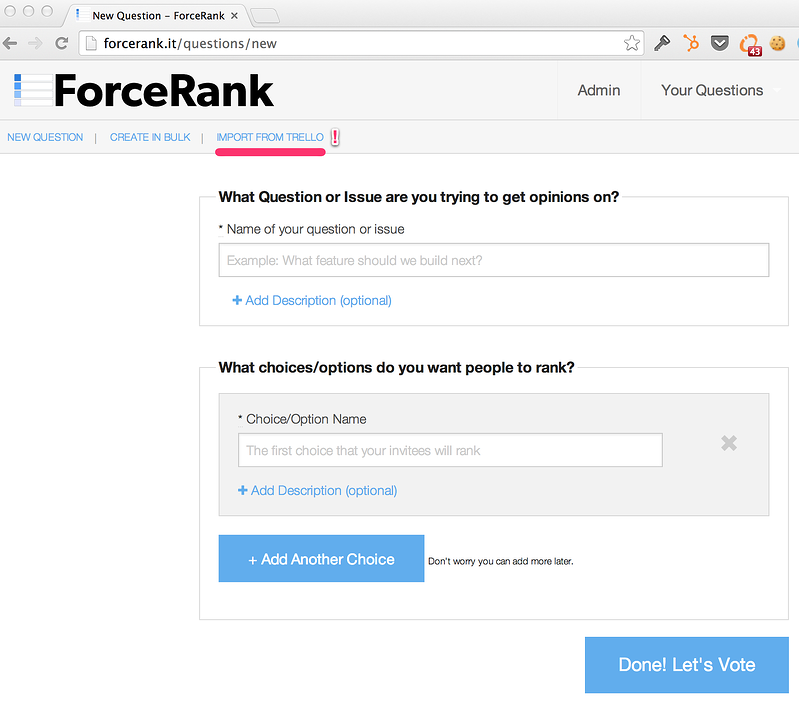 Step 3: Select the Board and List
Trello will ask you to authorize ForceRank and then ForceRank will show you a list of all your Boards and Lists.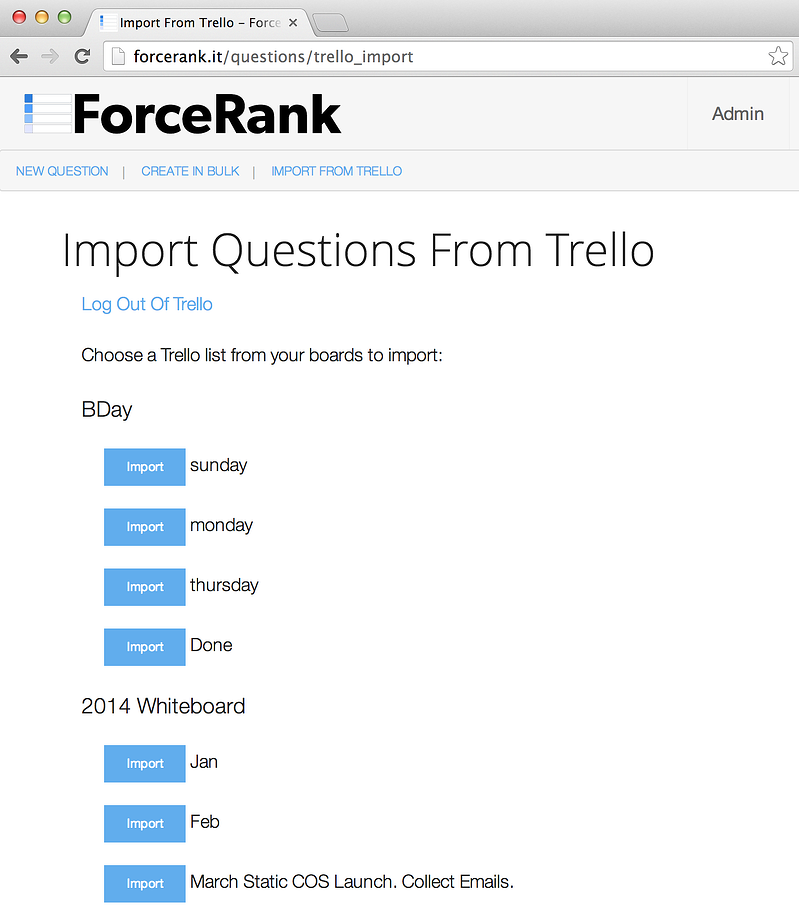 Step 4: Name Your Question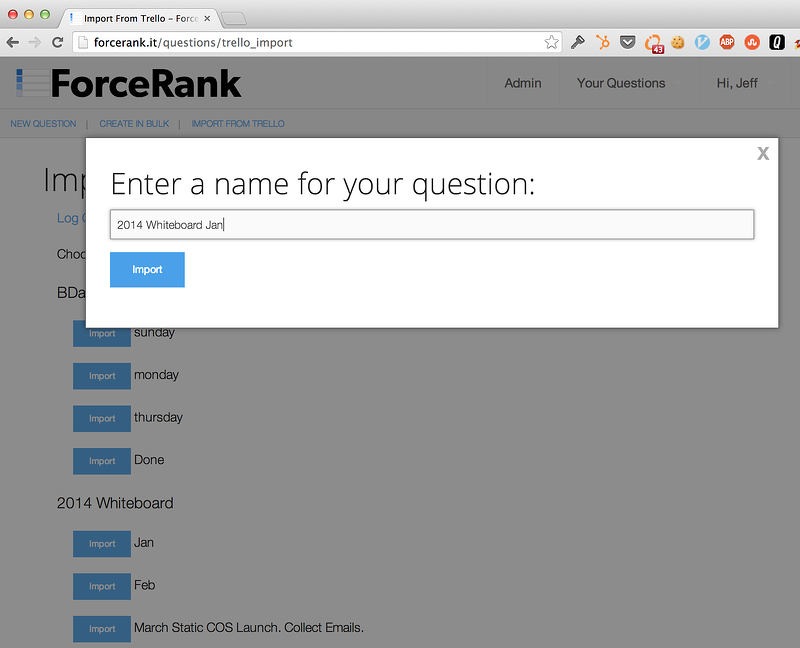 Step 5: Drag and Drop to Prioritize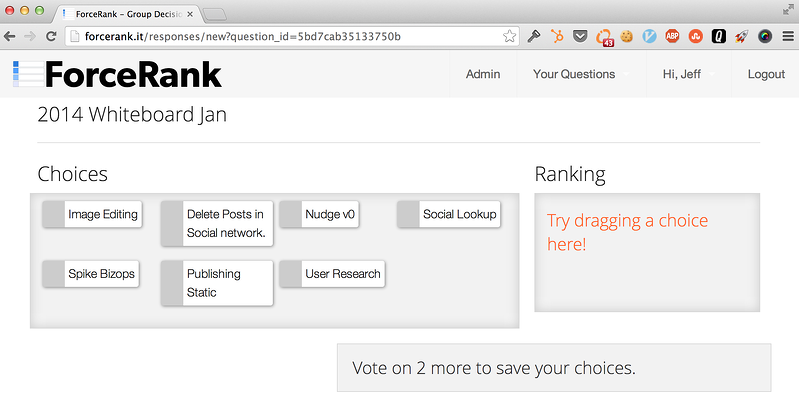 Step 6: Share and Compare
Then just share the link with your team and they can easily vote as well. Once you've voted, you can compare the overall results and dig deeper into any disagreements with the comarison tool.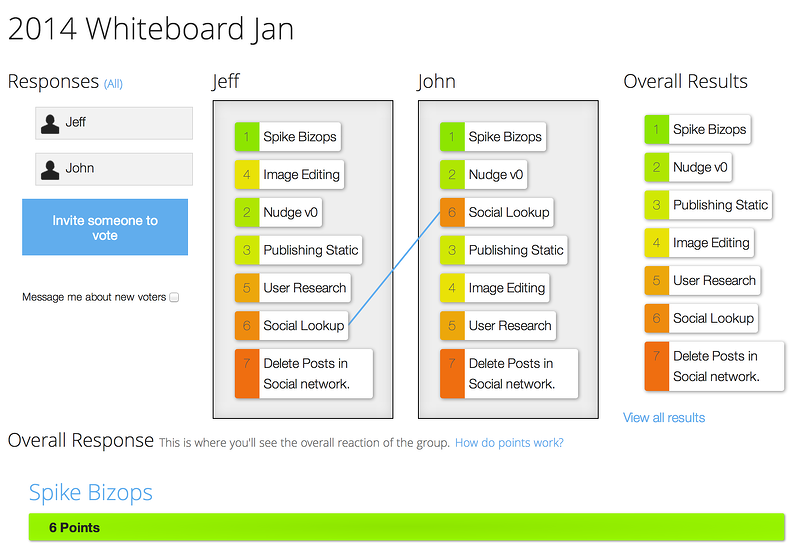 That's it! I hope you'll give it a try and let me know whether this is useful for you. For other ideas about how to use ForceRank for product management check out But What Is The Minimum Viable Product.
Happy Trello-Taming!